Transcription Service - 1. Registering for Lexacom Scribe
How to register for Lexacom Scribe
N.B You must be using Lexacom 3.12.21 or later in order to be able to use this service. If you need to know how to check which version you are on, please click here. If you need to be updated, please contact our technical support team using the online form here.
1. Go to https://www.lexacomcloud.com
2. Click Login. If you cannot remember your password click here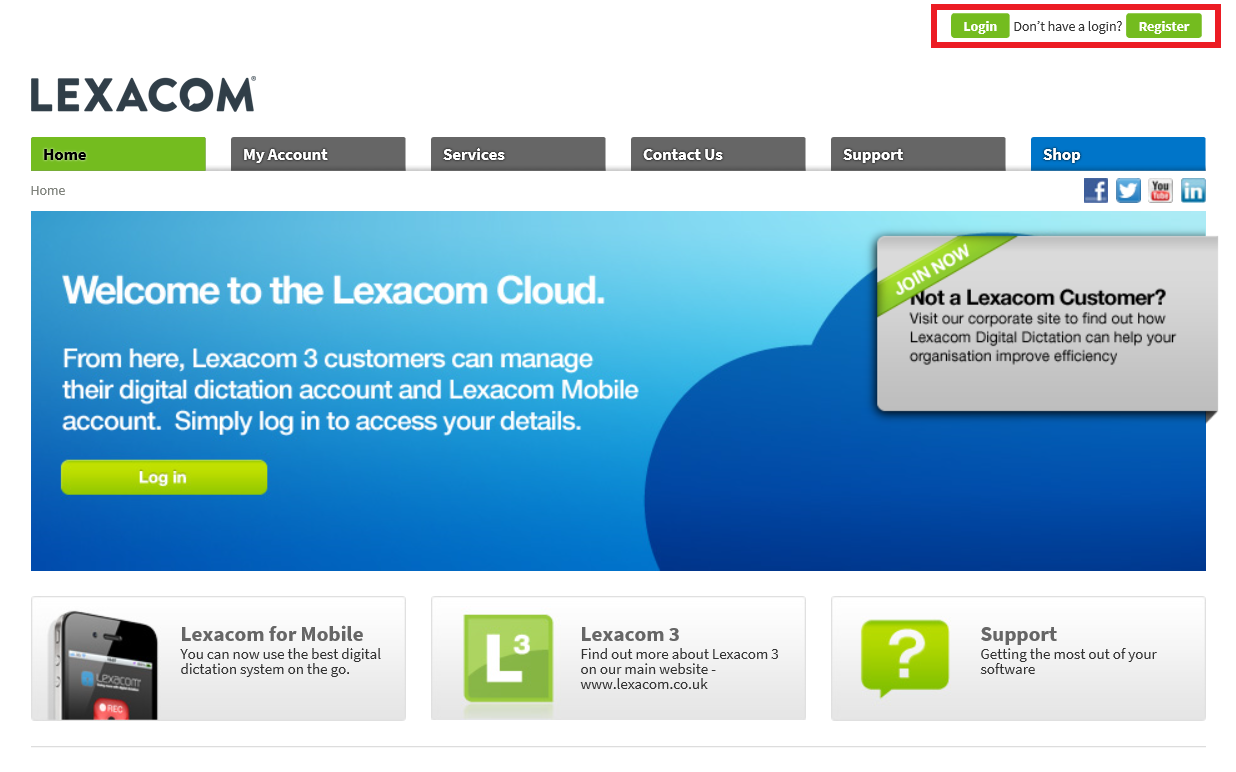 3. Enter your group administrator email and password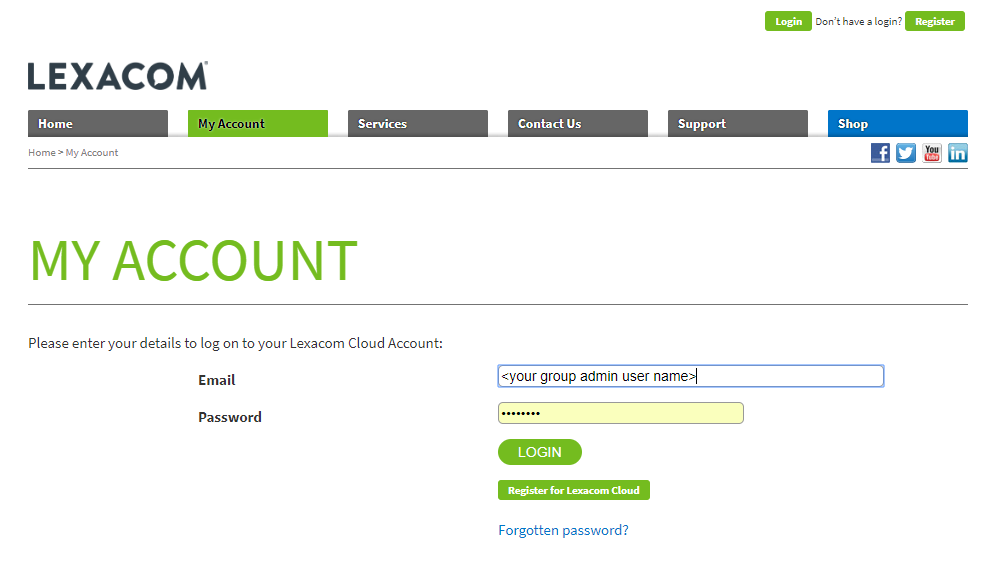 4. Select My Account > Transcription Services.

5. You will be taken to the Lexacom Scribe registration page. Complete fields with billing information – all fields are mandatory
6. Click submit
7. On the next screen, click submit again
8. You will be taken to the GoCardLess registration page where Direct Debit information is required to pay for Lexacom Scribe. This information is not stored by Lexacom but by the GoCardLess provider.
9. Confirm the sort code and account number to be used for your Lexacom Scribe Direct Debit. The billing address will be pulled through from the previous form.
10. Submit these details and you will be returned to Lexacom Cloud where the integration with Lexacom Scribe is now active
11. Once Lexacom Scribe is active, a confirmation email will be sent to the registered email address. You are now ready to configure Lexacom 3 to use Lexacom Scribe.
N.B. If you require two-signature sign off please select this option and a verification email will be sent by GoCardLess after the registration process.
Created: 4 Dec 2018 15:39 GMT Updated: 6 Dec 2018 09:40 GMT