Support
Transcription Service - 7. Sending Dictations to Lexacom Scribe – Admin
Sending Dictations to Lexacom Scribe – Administrator
There may be a requirement for dictations to be forwarded to Lexacom Scribe from the Administrator tracking pages. To do this, follow this guide:
1. Log in to Lexacom as Administrator
2. Select the Lexacom Icon > View Tracking
3. Select a dictation from the Typing Pool to be sent to Lexacom Scribe – only dictations with the status "Ready for Transcribing" can be selected
4. Click the Forward button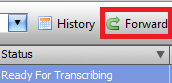 5. Select Lexacom Scribe from the Forward To options
6. Click Forward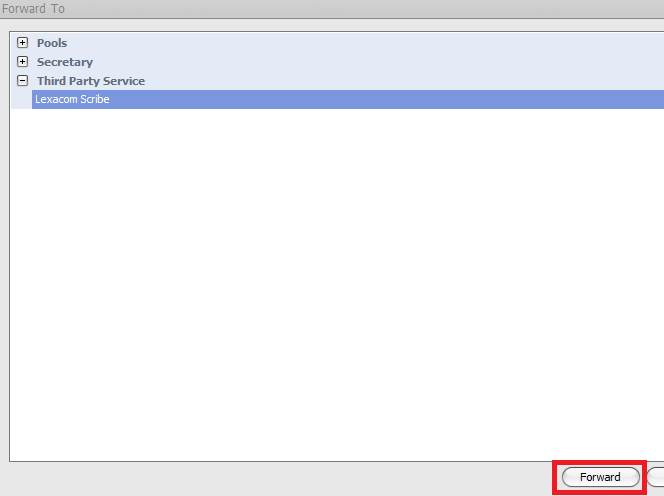 7. The status of the dictation will now change to "Sent to Service" indicating that the dictation has been received by Lexacom Scribe
8. To track the dictation progress, click "History"

9. Repeat this process for every dictation that you want to send to Lexacom Scribe.
Created: 4 Dec 2018 16:20 GMT Updated: 5 Dec 2018 10:39 GMT